You're drowning in content. We get it.
To be successful, you need to understand the external business landscape.
Currently, there's no timely way to build this knowledge.
There's not enough time to follow the news thoroughly

·

The Internet is full of unreliable information

·

Social media is not an effective content filter

·
Versed offers the best content and quizzes anywhere on key business topics
We curate articles, videos and other content from the most reputable sources into concise tracks. Test your knowledge on key topics by taking our quizzes at any time.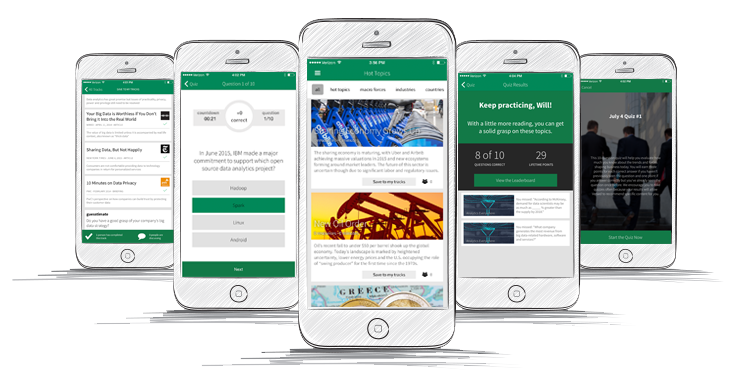 Learn how to get versed
Organizations choose Versed because it engages top talent and provides a clear picture of what they want to learn
Versed is used by:
Citi
Duke Corporate Education
Molex
Prudential
Sanofi
Textron
Union Pacific
Learn how to get versed
Get in Touch
Contact us today to learn how to get Versed for your company
Knowledge Launch LLC
318 Nancy Lynn Lane, Suite 7
Knoxville, TN 37919
P: 865.329.9260info@knowledgelaunch.com